Beliebigkeit vs.
Erinnerungen
Unsere
freundlichen
individuellen
günstigen
kreativen
hellen
modernen
gemütlichen
exklusiven
Doppelzimmer
Holidays together should be special. It is important that beautiful memories blossom. Simply living next to each other is paralysing. Active togetherness harbours true holiday feelings, which our double rooms offer through uniqueness.
Enchant yourself with imaginative works of art that you have never seen or even lived in before.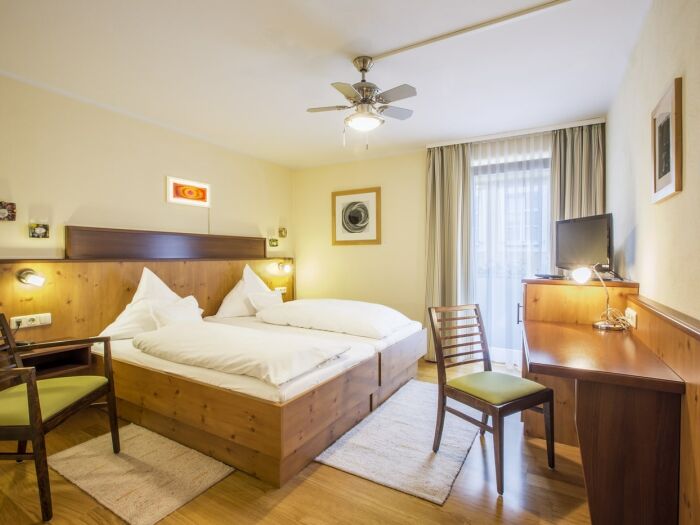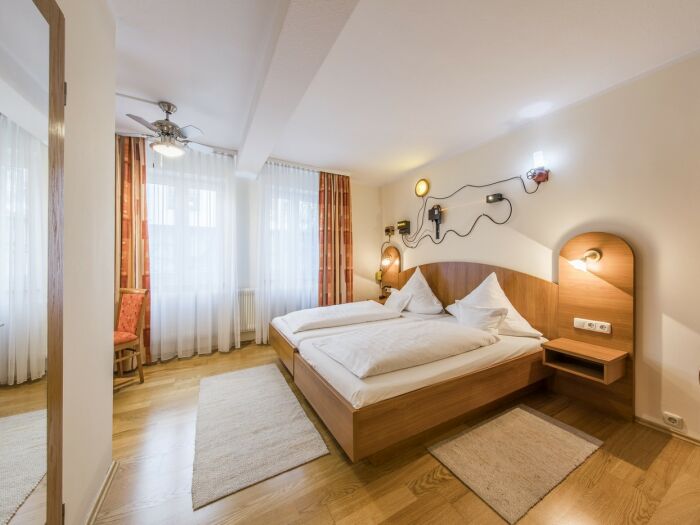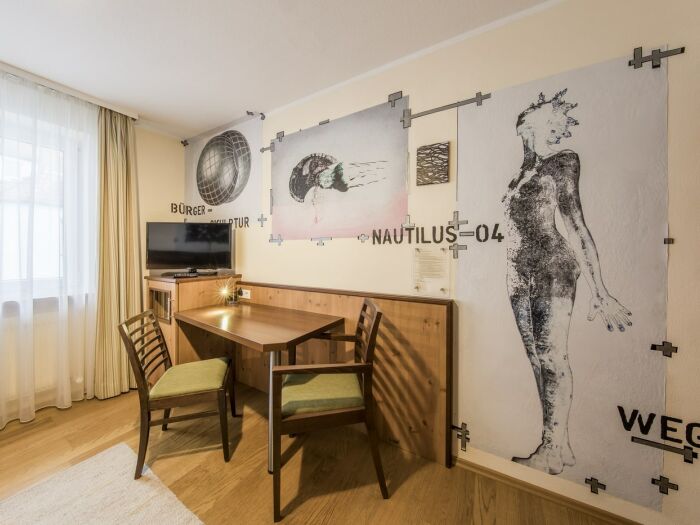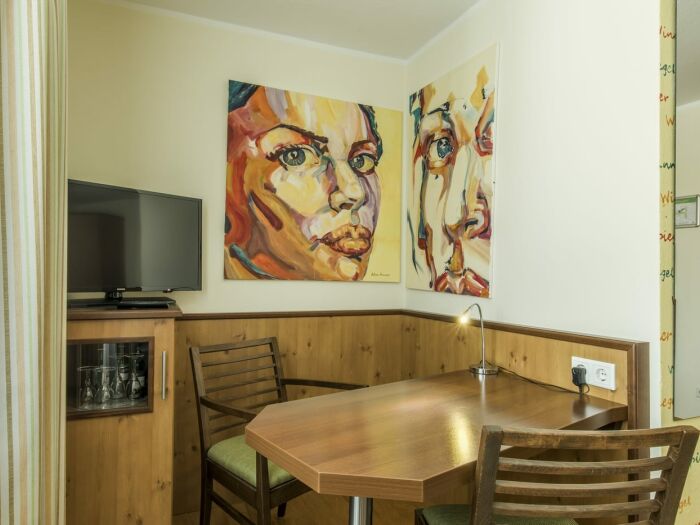 Facilities of the double rooms
Bathroom with shower and WC
Room service (on request)

Separate beds (in selected rooms)

Pillow bar (on the floor)
DOWNLOAD THE APP
More service?
You may miss some individual items during your visit. In such a case, please ask at our reception. Our colleagues will be happy to help you.
Our Gastfreund app provides you with further information, booking options and direct contact with the reception. After downloading, no registration is necessary.
DOWNLOAD THE APP
The higher the category of double room, the more space you have. Another difference is the width of the bed. If you need more information, please use our contact form or contact us by phone at +49-9621-4970 for a no-obligation consultation.
| Kategorie | Montag – Freitag | Samstag & Sonntag |
| --- | --- | --- |
| Standard | ab € 106 | ab € 101 |
| Standard (1 Person) | ab € 87 | ab € 82 |
| Komfort | ab € 111 | ab € 106 |
| Komfort (1 Person) | ab € 87 | ab € 82 |
Preise für Doppelzimmer mit Frühstück im Hotel Brunner Amberg inklusive der aktuell gültigen Mehrwertsteuer – Stand: Januar 2021
The double rooms, which were designed by artists from Amberg and the surrounding area, offer a unique overnight experience.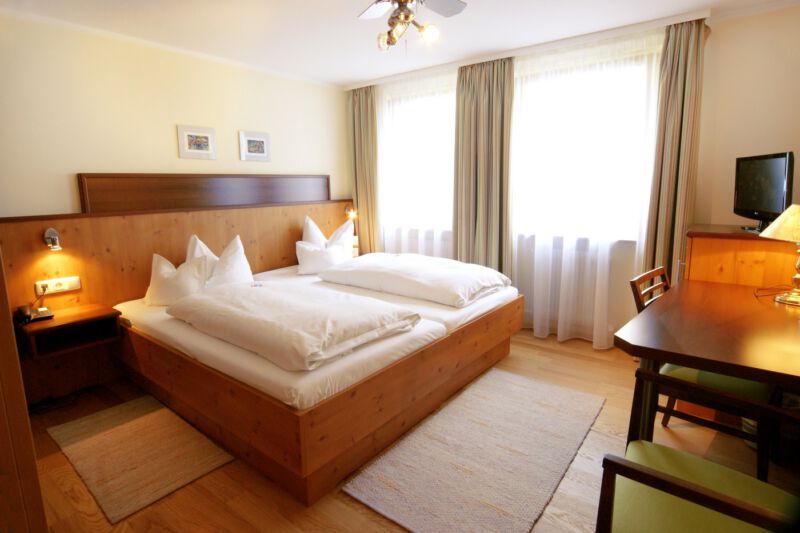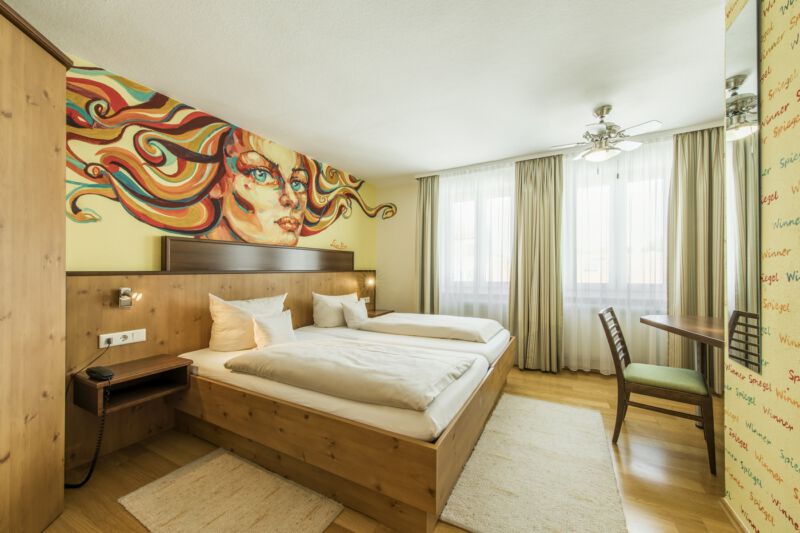 Free development and no thematic restrictions offered the creative artists countless possibilities. They often showed their connection to the extraordinary aerial art location of Amberg or used it as a source of inspiration.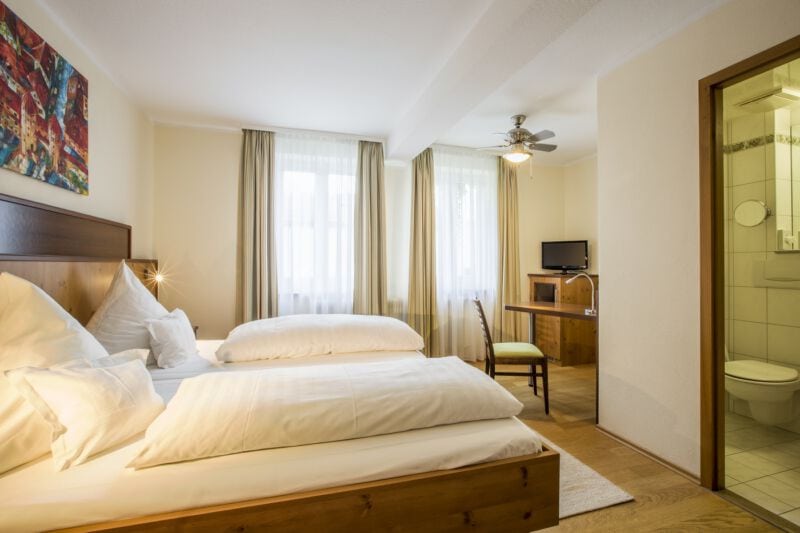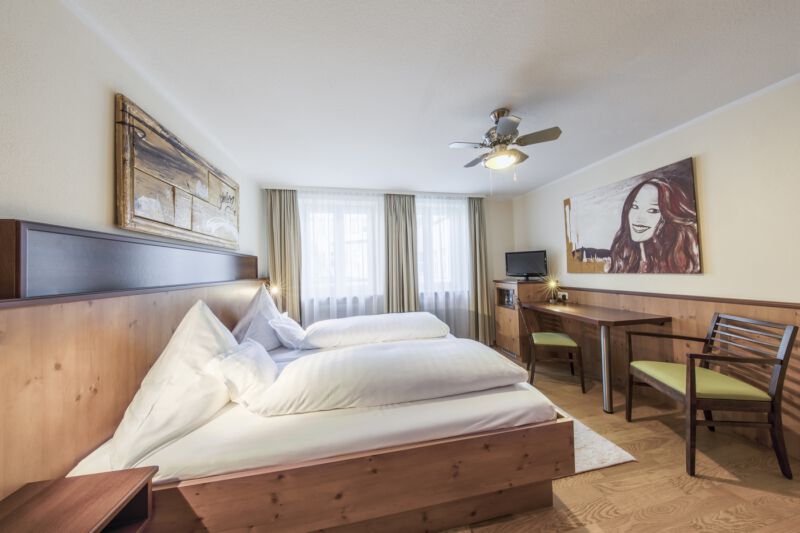 Are you planning to stay in such a special room? Please let us know when you make your booking. Depending on availability, we will make your wish possible.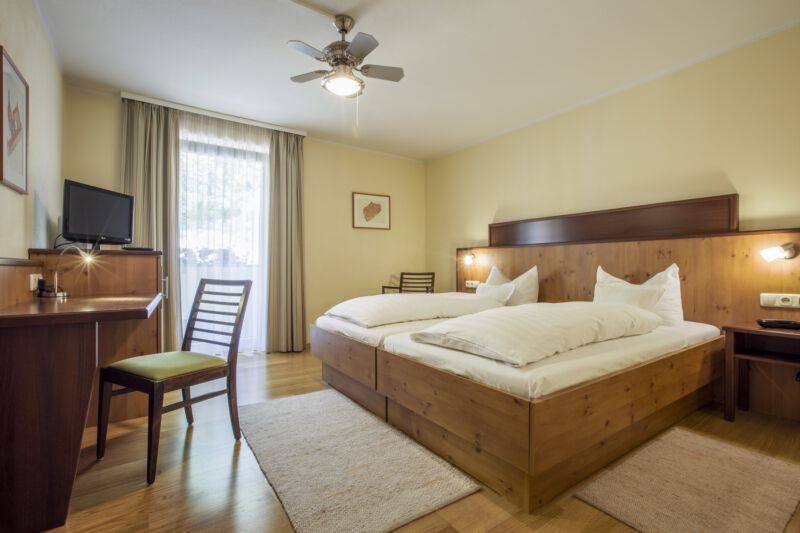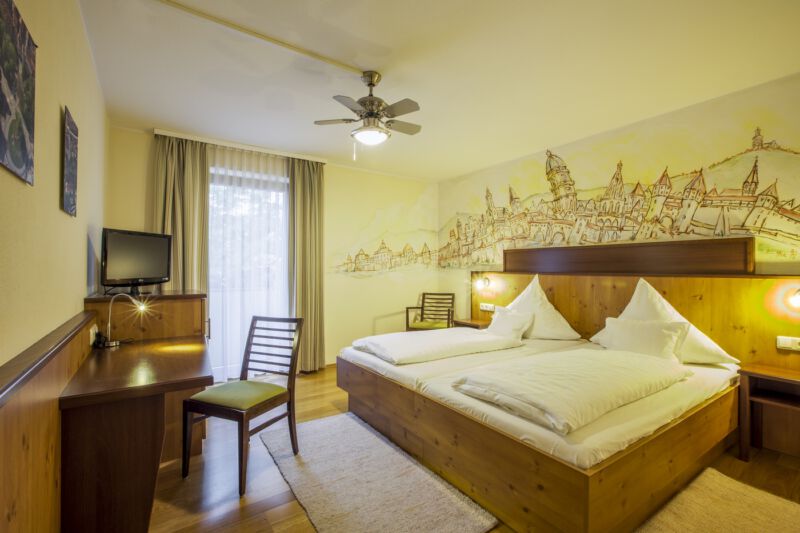 GO TO HOMEPAGE
More arts?
Are you interested in Amberg artists? Or would you like to learn more about our "Art in the Hotel" initiative?
Why don't you visit our specially created website? There you will find detailed information about the project, the creative paths of the artists and our openings.
GO TO HOMEPAGE